How to Make a UTV Street Legal in Ohio: Everything You Need to Know
Do you want to know about how to make a UTV street legal in Ohio? It might be challenging to make a UTV street legal. There are a lot of factors that need to be considered. If you're the proud owner of an off-road utility terrain vehicle (UTV), you may want to know about how to make it street-legal in your state.
Following the steps in this guide will make your UTV legal for the roads in Ohio. We'll discuss the specific requirements and procedures to make UTV street legal in Ohio, as well as some tips for making the process easier for you.
Reasons Off-Road Vehicles UTVs in Ohio Cannot Be Made Street Legal
Unfortunately, the state of Ohio does not permit UTVs to be registered as ordinary street legal vehicles via the Ohio BMV, even if they meet the state's criteria of a street legal vehicle and clear motor vehicle inspection.
Operating all-terrain vehicles (ATVs) or utility vehicles (UTVs) on Private Property or through a nursery or planting area without the owner's consent is also illegal in Ohio. Also, unless an emergency arises and the relevant public safety agency or local authority authorizes it for usage, they are not permitted on any limited access highways and freeways.
In the state of Ohio, an All-Purpose Vehicle (APV) is any motorized, self-propelled vehicle that is mainly intended for long-distance travel on land and water, or on many types of terrain.
Various off highway vehicles, including ATVs and UTVs, are included in this category. All-Purpose Vehicles cannot be made street legal in Ohio.
The Motor Vehicles Ohio Revised Code specifically forbids UTV registration under any other classification. You can also contact local authorities (BMV) or Ohio Department of Natural Resources State Highway Patrol for more information.
Then How to Make a UTV Street Legal in Ohio?
Due to the factors mentioned above, UTVs cannot be registered in Ohio as street-legal vehicles.
Residents from other states can get a temporary operating permit to operate off road vehicles in Ohio. On the other hand, if you register your UTV in another state, you can drive it legally on Ohio streets. You need a certificate of title, vehicle identification number, and valid driver's license to legally drive your UTV on a public land. Proof of financial responsibility is also require to operate off highway vehicle legally in Ohio.
The good news is experts at 5 Star Registration can get the title, registration, and valid driver's license to make your UTV street legal in Ohio. They will ensure that your UTV meets all legal requirements.
Click here to get in touch with 5 Star Registration.
Making UTV Street Legal in Ohio: Step By Step
Out-of-State Registration
The laws in the states like Montana are not strict regarding making UTVs street legal. If you have a UTV registered in another state and want to drive it in Ohio, you may do so after completing the necessary paperwork and installing the gear needed.
The good news is that if you register your UTV in a different state, you can legally drive it in Ohio. You can contact experts at 5 Star Registration to easily register your UTV in the states like Montana and South Dakota.
Parts Required For a Street Legal UTV
Windshields
Vehicles driven on public roads must have DOT-approved windshields as required by state law.
If you want to make your UTV street legal, a glass windshield is a must-have. It's possible to find substitutes for a glass windshield; just make sure they pass the DOT's standards.
Tires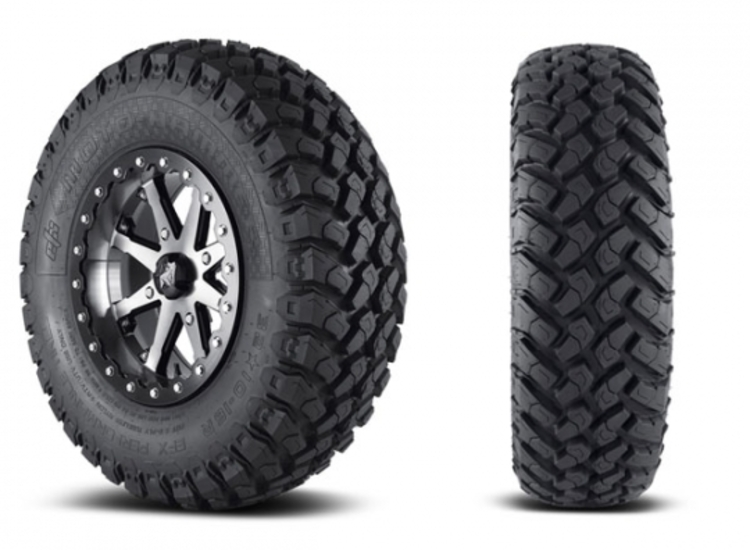 In order to drive on public roads, you will need to equip your UTV with tires certified by the Department of Transportation (DOT). You can get UTV tires online in a variety of sizes.
You can discover whether your tires are acceptable for usage on public roads by checking for the letters "DOT" on the sidewall. If you want to avoid obtaining a penalty for unlawful tires and improve safety, you should switch to DOT approved tires.
Mirrors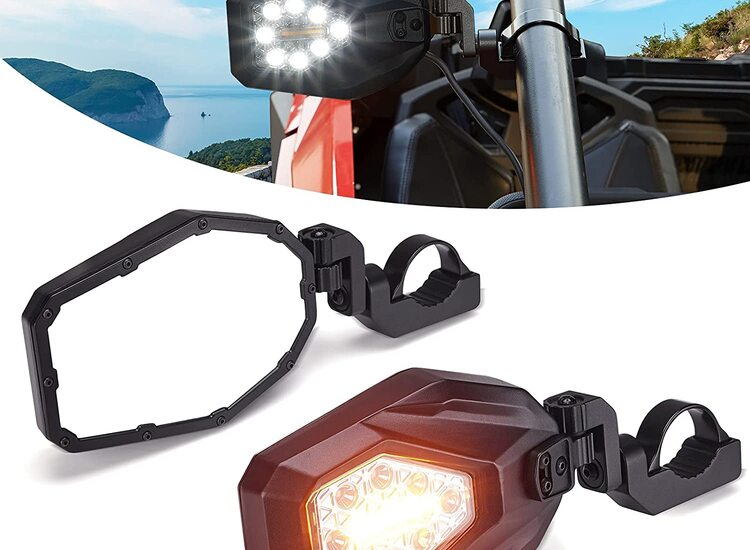 It is also important to install mirrors on the vehicle. Mirrors are required in case you need to check your blind spot.
Although the majority of UTVs do not equip with mirrors, it's legally required to have a rear view mirror or side view mirror in order to operate your UTV on public roads.
Headlights
Even though most UTVs come with factory headlights, they may not be enough for driving on the highway at night.
If your state requires more powerful headlights than your UTV has, you may upgrade to HIDs to make sure your vehicle complies. These lights illuminate a wider area of the road, allowing you to see potential dangers sooner in low-light conditions.
Having bright headlights makes you more visible and helps you avoid collisions. Head-on collisions and left-turn accidents, two of the most prevalent types of accidents, dropped dramatically after the implementation of always-on headlight laws throughout the country.
Although headlights are required for all vehicles on public roads, most jurisdictions forbid street-legal UTVs from sporting colored headlights, including the widely used blue and red colors.
Horn
The use of a horn is mandated in the majority of states. You also need to install a horn that meets your state's laws. It should be one of the easier modifications on your to-do list if you want to comply with the horn requirement in your state.
Adequate Brakes & Muffler System
You will also need to install adequate brakes, and a muffler system capable of preventing the emission of excessive smoke or exhaust fumes, as well as reducing the amount of noise that is produced by the engine of a vehicle.
Taillights 
The tail light is another essential safety equipment for any vehicle on public roads. A street-legal UTV should have taillights as standard equipment. There is a wide range of sizes, hues, and styles to choose from. If you want to make your UTV more visible at night, you can install a LED red tail light.
Turn Signals
To legally operate your UTV on public roads, you must install turn signals. A turn signal is essential because it alerts drivers of other vehicles that you are planning to make a turn.
Bracket and Lights for Displaying License Plate
After obtaining a fresh license plate from 5 Star Registration, it is mandatory that it be visibly displayed. Furthermore, it cannot be swiveled or moved; it must be placed no more than 24 inches to either side of the UTV's center.
You can get a wide variety of UTV license plate holders and brackets online. Make sure the one you choose prominently displays your license plate and ensure nothing on your UTV obscures any of the digits or letters. The power consumption of these little lights is minimal, and installing them is simple.
Conclusion
Making a UTV street legal in Ohio is a straightforward and easy process if you take the right steps. However, you may face difficulties when registering your UTV.
You can save your time, money, and energy by availing of the services of experts at 5 Star Registration. They will do the hard part for you. To make your off-road vehicle (UTV) street-legal, they will help you to get a title and license plate.
Experts at 5 Star Registration have been in this industry for quite some time, and they've found the simplest and least time-consuming approach to getting a UTV registered. They offer a no-risk, money-back guarantee if they will unable to make your UTV street legal in Ohio.
Calculate your savings
State location:
Arizona
Alabama
Alaska
Arizona
Arkansas
California
Colorado
Connecticut
Delaware
Florida
Georgia
Hawaii
Idaho
Illinois
Indiana
Iowa
Kansas
Kentucky
Louisiana
Maine
Maryland
Massachusetts
Michigan
Minnesota
Mississippi
Missouri
Montana
Nebraska
Nevada
New Hampshire
New Jersey
New Mexico
New York
North Carolina
North Dakota
Ohio
Oklahoma
Oregon
Pennsylvania
Rhode Island
South Carolina
South Dakota
Tennessee
Texas
Utah
Vermont
Virginia
Washington
West Virginia
Wisconsin
Wyoming
State Sales Tax Rate:
0%
Your Current Registration Cost:
5 Star Registration Cost:
$849
You'd save:
Financing your vehicle? Not a problem.
43% of registrations are financed.
$3 000