How Do I Get a Permanent License Plate in Montana?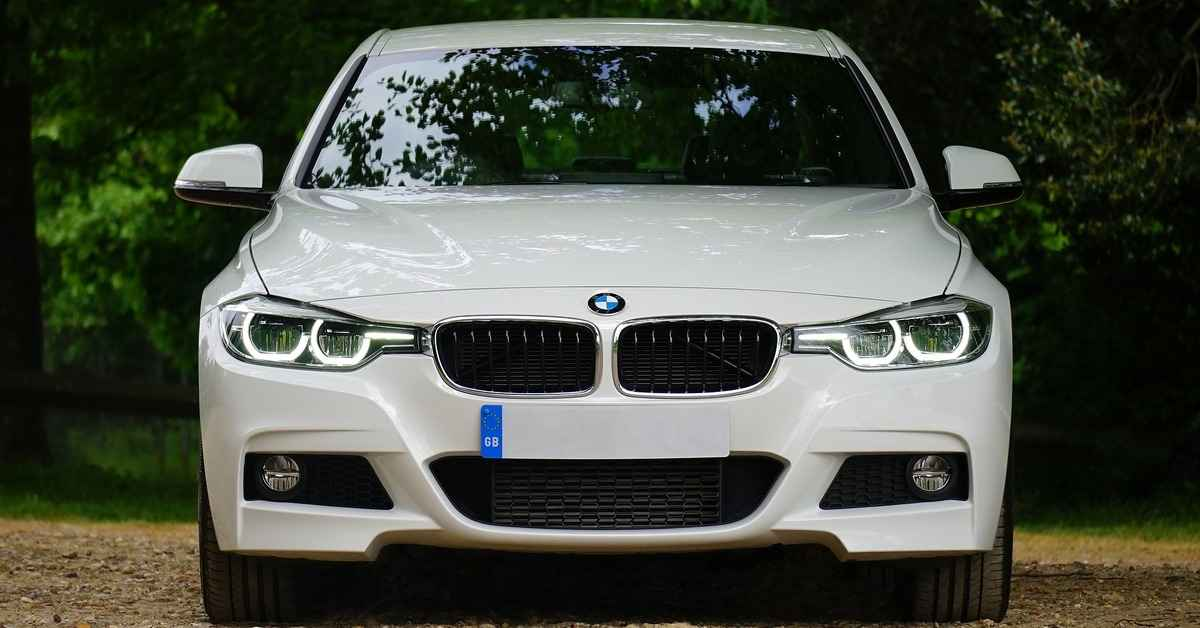 A permanent vehicle license plate is sure to be valid for the entire lifespan of your vehicle. Do you want to know how can you get a permanent license plate in Montana? There are several things you need to do to get a permanent Montana license plate. We are here to help you with this process.
This article will guide you through getting a permanent license plate in Montana. We'll cover eligibility criteria, fees, requirements, the application process, and where to go to get a license plate. Let's start and make your vehicle registration process easy and stress-free in Montana.
Eligibility Criteria to Get a Permanent Registration in Montana
If you're a Montana vehicle owner looking to register your vehicle permanently, there are a few things that you need to consider. Vehicles aged 11 years or more are eligible for permanent registration in Montana. However, if you're delinquent in renewing your registration from the past few years, you will only be eligible for permanent registration when last year's registration charges are fully paid.
Registration and License Plate Fee in Montana
If you meet the above-mentioned eligibility criteria in Montana, your vehicle can be permanently registered by paying a one-time fee. The charges for permanent license plate registration may vary based on factors like weight and the vehicle's value. But for the regional option motor vehicle or to get a collegiate and generic specialty permanent license plate, you must pay flat or state tax charges, administrative fees, an insurance verification fee, yearly one-time permanent vehicle registration fees, and other applicable fees imposed by law. And you are also required to pay the required fee for a new issue plate, a replacement license plate fee (if you want a new plate number), and a duplicate plate fee (if you want the same plate, number, and type).
Meanwhile, you can always use the license plates issued when registering your vehicle the first time; you don't need to replace your plates yearly when you renew your registration. Or, if you want to change to the 2010 year-issued plate, you must request the new license plates by submitting your old ones showing the permanent check. However, it's compulsory to understand that you cannot choose permanent license plate registration when renewing your registration online. And for that purpose, you need to visit the DMV/local county treasurer's office.
What are the Permanent License Plate Options in Montana?
Montana residents have the option to select from several types of license plates. The standard license plate and specialized plates are designed to reflect the driver's military service or show aid for a specific Montana academy or community association.
Choosing a specialized plate is a great way to show pride and support for a particular group or cause. It's important to note that certain plates may have additional fees associated with them. For example, some specialized plates require an annual donation fee to support the organization they represent. However, it's also important to consider that not all specialized plates may be unrestricted for all vehicles.
Top 4 Reasons Why You Must Get a Permanent License Plate in Montana
Montana car registration is a lucrative option for vehicle owners looking to save money on fees and taxes. It is especially beneficial for those who own supercars because they have hefty price labels. By getting a light vehicle's permanent registration/license plate in Montana, you could pay only a fraction of what you would pay in other states. Now let's discuss a few of the important reasons why you must get a permanent license plate in Montana:
Flexible Registration Charges
When you decide to buy a car, it's important to comprehend that the cost of the vehicle itself is just one-quarter of the buying process. You'll need to consider several other fees when calculating the total cost of the vehicle. As a result, Montana offers a permanent license option for 11 years or older vehicles. This choice benefits those who plan to keep their vehicle for a long time by paying one-time permanent registration fees.
Another important reason for getting Montana's permanent car registration is the lack of state sales tax. It means you won't have to pay sales charges if you buy a car in Montana. And for that purpose, you must form a Limited Liability Company in Montana. So you can easily buy the vehicle under the LLC name and register it in Montana. However, if you buy a vehicle outside of Montana, you must pay a state-applicable tax and additional charges.
Smog Checks and Emissions Tests
You must pass an emissions test or smog inspection in some states when registering a vehicle. These tests review your car's emissions standards and ensure it's not polluting the surroundings. Such testing costs vary from state to state, as some states may charge 60$ or more. In comparison, Montana is outstanding in not mandating car owners to undergo emissions testing because this state has relatively few densely populated areas that don't fall under the air quality restrictions of the Clean Air Act.
Another reason for getting a Montana license plate is the state's low annual registration fee charges. The motor vehicle registration fees vary from vehicle to vehicle and are based on the vehicle's age, weight, and value. However, Montana vehicle registration fees are typically lower than those in other states.
Here's How 5 Star Registration Can Help You to Get a Permanent License Plate in Montana
A person with no experience might find it difficult to get a permanent license plate in Montana. At 5 Star Registration, the experts can help you register and license your vehicle, saving you both time and money.
With the help of 5 Star Registration, obtaining a permanent license plate for your vehicle will be easy. All the paperwork will be handled by them to get a permanent license plate.
Contact the specialists at 5 Star Registration by email or phone and start the process of getting a permanent license plate for your vehicle in Montana.
How Do I Get a Permanent License Plate in Montana: Final Thoughts
In conclusion, getting a permanent license plate in Montana has several benefits. And they are designed to last forever, ensuring your vehicle's title remains legible and transparent for many years. Furthermore, it can make it easier to sell your vehicle in the future, as potential customers often consider it a desirable option. So whether you're a Montana resident or outsider, consider getting a permanent license plate in Montana to save money because it can ultimately raise your vehicle's resale value.
Read our other helpful guides here
How To Register a RV in Montana
How to Register a Car in Montana
Calculate your savings
State location:
Arizona
Alabama
Alaska
Arizona
Arkansas
California
Colorado
Connecticut
Delaware
Florida
Georgia
Hawaii
Idaho
Illinois
Indiana
Iowa
Kansas
Kentucky
Louisiana
Maine
Maryland
Massachusetts
Michigan
Minnesota
Mississippi
Missouri
Montana
Nebraska
Nevada
New Hampshire
New Jersey
New Mexico
New York
North Carolina
North Dakota
Ohio
Oklahoma
Oregon
Pennsylvania
Rhode Island
South Carolina
South Dakota
Tennessee
Texas
Utah
Vermont
Virginia
Washington
West Virginia
Wisconsin
Wyoming
State Sales Tax Rate:
0%
Your Current Registration Cost:
5 Star Registration Cost:
$849
You'd save:
Financing your vehicle? Not a problem.
43% of registrations are financed.
$3 000