How to Get a New Title for Your Car in Utah?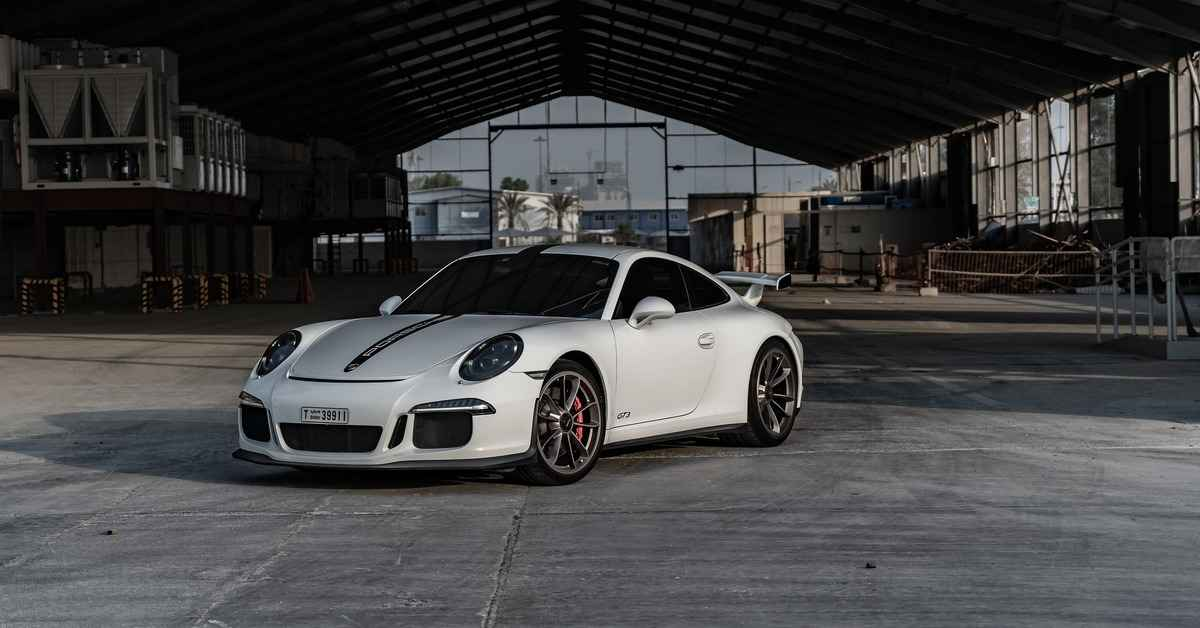 Do you want to get a new title for your car in Utah? You must ensure your car has the proper title in Utah before riding it. The title is a legal record proving car ownership and is necessary for many transactions, such as selling or transferring ownership.
However, getting a new/duplicate UT vehicle title may seem daunting, but it's a straightforward process that takes a little bit of your time. In this article, we'll discuss how to get a new title for your car in Utah, so you can easily get on the road and enjoy your ride.
How to Get a New Title for Your Car in Utah: Everything You Need to Know
Gather the Essential Paperwork 
Before you get a new title for your car, you'll need to gather some essential paperwork. Here's a list of a few documents you'll need:
A completed application for the Utah car title form (T.C – 656)
A complete application of the Inspection Certificate form (T.C – 661).
Proof of ownership, like a bill of sale, a certificate of new/duplicate vehicle title, or a manufacturer's certificate of origin.
The registration title fee. The fee of titling a car depends on car type and age.
Evidence of passing safety inspection, car insurance, and emissions test (if needed).
The current Utah driving permit, out-of-state registration certificate, and state-issued identity number.
How to Complete the Application And Gather Proof?
To complete the new/duplicate title application processing form, visit the nearest local Division of Motor Vehicle office or check online. You must include your name, address, contact information, and further details about the vehicle, such as the year, make, model, and vehicle identification number (VIN).
Also, you need to provide the certificate of the transfer of title, signed by the seller or previous owner and notarized (if applicable), and a bill of sale, signed by both the buyer and the seller. And the MCO if the vehicle is new and has never been titled.
Pay the Applicable Fees 
Once you've completed the Utah car title form application and gathered your proof of ownership and payment, you must submit every document to the Utah DMV. If you want to submit the documents in person, you must bring your current Utah driver's license or state-registered I.D. and payment for the title fee.
You can easily submit the title fee in person or by mail to the headquarters of the motor vehicles mail Utah division at P.O. Box No. 30412, 84130, Utah State Tax Commission, Salt Lake City. Or the DMV can accept cash, checks, and credit card payments. However, a car aged 3 years or less would cost 150$, car aged 3 to 6 years would cost 110$. A car aged 6 to 9 years would cost 80$, a car aged 9 to 12 years would cost 50$, and a car aged 12 years or more would cost only 10$.
Pass the Car Inspection Test
Passing the inspection test is compulsory for obtaining a new/lost title of a car in Utah. This inspection ensures that your vehicle meets certain safety and environmental standards and is safe to drive. During the inspection, trained individuals will perform a series of tests to check various components of your car, such as the brakes, suspension, exhaust system, and emissions.
A car over six years or more must pass an emissions and safety test twice a year. And the general fees for emission inspection test lie between 20$ and 30$, or you can check the requirements and test fees with your specific country division. However, if your car fails the inspection test, you must have it repaired and re-inspected before you can get a new Utah title.
Get Your New Car Title
After passing the vehicle inspection test and submitting the essential paperwork and fees, you'll need to wait about a week for the DMV to process your application and issue a new vehicle title. The processing time can vary depending on the DMV workload, but it typically takes around two weeks.
Once your new title is ready, the DMV will mail it to you at the address you provided on your application. The title will show your name as the vehicle's new owner, and it will also include information about the vehicle, such as the car year, model, and VIN.
Update/Renew Registration and Insurance
Once you have received your new car title, you must update your insurance and vehicle registration information to consider the modifications. In such a case, you can contact your local insurance service provider and let them know you have a new title for your car. They will need to make sure their records and replacement title are up to date and will probably require you to provide additional documents and a copy of the new vehicle title.
You must also contact the Utah Department of Motor Vehicles to renew your car registration. To do this, you can visit the DMV office in person, or you can do it online via the website. New ownership documentation, insurance documentation, and registration fees are all required. And to keep your car legally registered forever, always remember to renew your vehicle registration annually. In case you lose your new car title, then you can apply for a duplicate Utah title. The Department of Motor Vehicles (DMV) is responsible to issue a Utah duplicate title.
Here's How 5 Star Registration Can Help You to Get a New Title For Your Car in Utah

If you don't want to go through the hassle of obtaining the title for your car in Utah, let 5 Star Registration handle it for you.
No matter how complex your car title problem is, the experts at 5 Star Registration can help you. By using the 5 Star Registration Montana car registration service, you don't even need to pay sales tax. By taking advantage of 5 Star Registration's extensive working experience with DMVs, you can obtain a car title with a minimal outlay of time, money, and effort.
To get in touch with 5 Star Registration and begin the car titling procedure, click here.
How to Get a New Title for Your Car in Utah: Conclusion
Obtaining a new title for your car in Utah is vital to demonstrate legal vehicle ownership. It may require effort and paperwork because it is essential for making trades like car dealing or transferring a vehicle's title over. So by following the process outlined in this article and staying organized throughout the steps, you can get a new title for your car easily. And with your new car title, you can enjoy the peace of mind that comes with knowing you're the vehicle's legal owner.
Read our other helpful guides here
How to Get a Title for a Motorcycle
Can You Make a Can AM Maverick Street Legal
Calculate your savings
State location:
Arizona
Alabama
Alaska
Arizona
Arkansas
California
Colorado
Connecticut
Delaware
Florida
Georgia
Hawaii
Idaho
Illinois
Indiana
Iowa
Kansas
Kentucky
Louisiana
Maine
Maryland
Massachusetts
Michigan
Minnesota
Mississippi
Missouri
Montana
Nebraska
Nevada
New Hampshire
New Jersey
New Mexico
New York
North Carolina
North Dakota
Ohio
Oklahoma
Oregon
Pennsylvania
Rhode Island
South Carolina
South Dakota
Tennessee
Texas
Utah
Vermont
Virginia
Washington
West Virginia
Wisconsin
Wyoming
State Sales Tax Rate:
0%
Your Current Registration Cost:
5 Star Registration Cost:
$849
You'd save:
Financing your vehicle? Not a problem.
43% of registrations are financed.
$3 000