How to Get a Title For a Car in Ohio? Everything You Need to Know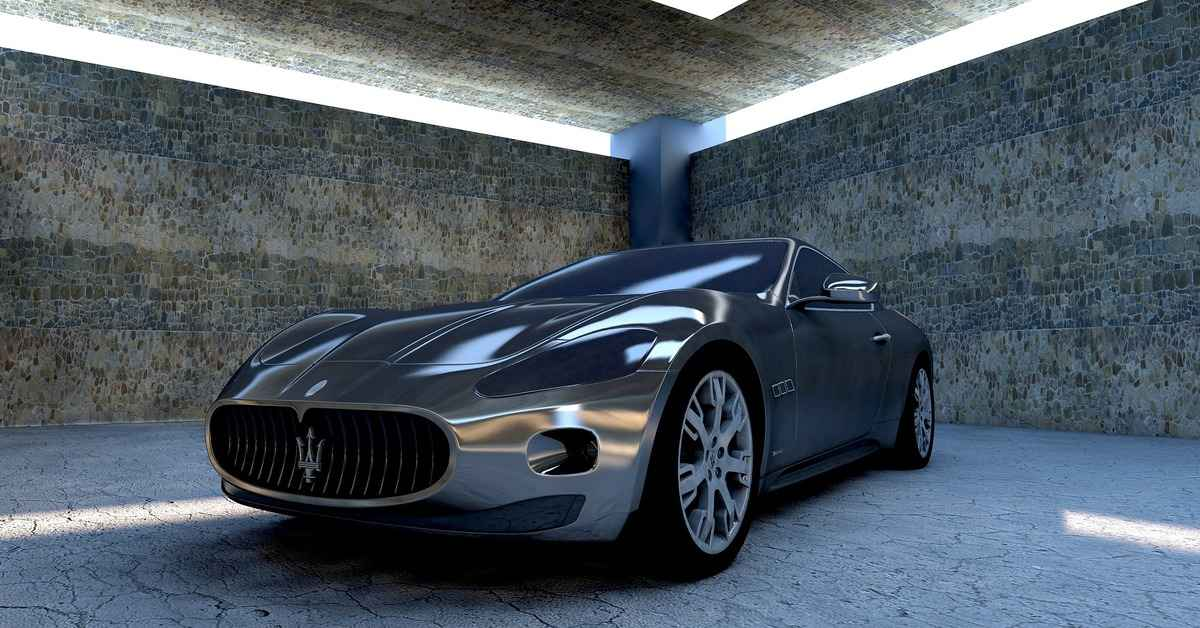 Do you want to know how to get a title for a car in Ohio? Buying or selling a car can be thrilling, but getting a new car title can be daunting, specifically if you're a first-time buyer. A title demonstrates that you legally own the car and documents the vehicle's history.
In this article, we'll walk you through everything you need to consider to get a title for your car in Ohio, including the paperwork you'll require, how to apply, the costs you'll have to pay, and the measures you'll need to take.
Why Do You Need a Car Title in Ohio?
If you're a new resident, you must obtain an Ohio certificate of title within one month of moving to the state. The Bureau of Motor Vehicles Ohio (BMV) manages this process, it involves verifying the Vehicle Identification Number, and all title transfer documents and fees must be submitted to them. It also contains details about your car, including the make, year, model, and any attached liens or loans.
And you must provide several documents to get a car title in Ohio. Like the current title, signed over to you by the seller (if you're purchasing a car), the prior title is signed over to the customer (if you're selling a car). And a completed BMV title application, proof of insurance, and a valid government-issued ID (such as a driver's license).
What is the Process of Buying and Selling a Car in Ohio?
Buying or selling a car in Ohio can be an exciting process. But it's essential to recognize the steps involved. If you are required to buy a new car in Ohio, it's essential to understand the different approaches involved when buying from an agent versus purchasing a used car. Moreover, if you're selling a car, you must know how to transfer ownership properly. You must apply for a substitute copy if you lose your title record.
When purchasing a new car from an agent in Ohio, the dealership will generally take the documentation and title transfer on your behalf. However, it's a good idea to inspect that everything has been appropriately filed with the BMV. And if you're purchasing a used car, you'll need to get the signed title from the seller and complete the essential paperwork to transfer ownership. No matter the situation, comprehending the specific processes involved will help you to successfully get a title of a car.
How to Transfer a Car Title in Ohio?
In Ohio, vehicle owners need to comprehend the procedure of transferring car titles to ensure the successful completion of the transfer. But the title transfer requirements may vary; it depends on the condition of the overall life span of the vehicle. The goal of this process is to change the vehicle's ownership officially. And it is essential to complete the necessary title transfers to get a car registration in Ohio and to ensure owners make the new car registration. So it is imperative to follow the correct procedures.
In that case, it needs a few transferring documents. First and foremost is the Certificate of Title issued by the BMV, with proper records to transfer the ownership from the previous owner to the recent one, showing the dealer's information and signature, title transfer date, and notarized mileage statement. It also required the bill of sale, the lien release form, and a power of attorney form, if applicable.
How to Get a Title For a Car in Ohio?
Obtaining a car title in Ohio is a precise process when buying a car from a licensed agent, as the agent typically handles the paperwork for you. Under Ohio law, agents must deliver you a physical copy of your car title within a month of vehicle purchase. However, if you buy a used vehicle from a private seller, you must reach the closest County Clerk of Courts Title Office to get a car title. Or you can also apply for a title at any of the BMV's regional service centers and expect to receive your new title in the mail within a few weeks.
What are the Costs Involved in Getting a Car Title in Ohio?
The cost of acquiring a car title in Ohio can vary depending on several aspects. The existing fee for an Ohio title is 15$, but you may also have to pay additional taxes and fees, such as:
The county-specific sales tax charges could apply if you purchase a new car. In contrast, if you're a previous car owner and want to avoid transmitting the car title promptly, the late fee of 5$ could be applicable.
If any loans or liens are affixed to the car, the loan or lien fees of 15$ could apply.
The duplicate title could cost 15$, the duplicate certificate of title/replacement title fee is 15$, and the salvage vehicle title fee is 4.00$.
Moreover, the total fee for an out-of-state inspection is 6.50$, which includes the inspection fee (5$), and the clerk fee (1.50$).
After paying all the applicable fees, the buyer must complete the application form BMV – 3774 for certificate title to a motor vehicle. The Ohio Bureau of Motor Vehicles Department retains the address of County clerks' title office search lists online.
Here's How 5 Star Registration Can Help You to Get a Title For Your Car

If you don't feel like dealing with the hassle of obtaining a title for your car, we can help. Let the experts at 5 Star Registration do it for you.
No matter how intricate the car title problem is, the experts at 5 Star Registration can help. Take advantage of 5 Star Registration's extensive working experience with DMVs to obtain a car title with a minimal outlay of time, money, and effort.
Click here to contact 5 Star Registration and start the process of titling your car.
How to Get a Title For a Car in Ohio: Final Thoughts
In conclusion, getting car titles/license plates in Ohio is vital to ensure proper vehicle ownership. Whether buying a new or used car or transferring ownership, understanding the procedures for obtaining the Ohio vehicle title is crucial. So don't let getting a car title stress you out. Follow the guidelines mentioned above in this article, and you'll be good on your way to legally getting a title for your car in Ohio. Seek assistance from a trusted expert if you have any queries or unease about the process.
Read our other helpful guides here
How To Register a RV in Montana
How to Register a Car in Montana
Calculate your savings
State location:
Arizona
Alabama
Alaska
Arizona
Arkansas
California
Colorado
Connecticut
Delaware
Florida
Georgia
Hawaii
Idaho
Illinois
Indiana
Iowa
Kansas
Kentucky
Louisiana
Maine
Maryland
Massachusetts
Michigan
Minnesota
Mississippi
Missouri
Montana
Nebraska
Nevada
New Hampshire
New Jersey
New Mexico
New York
North Carolina
North Dakota
Ohio
Oklahoma
Oregon
Pennsylvania
Rhode Island
South Carolina
South Dakota
Tennessee
Texas
Utah
Vermont
Virginia
Washington
West Virginia
Wisconsin
Wyoming
State Sales Tax Rate:
0%
Your Current Registration Cost:
5 Star Registration Cost:
$849
You'd save:
Financing your vehicle? Not a problem.
43% of registrations are financed.
$3 000