How to Register RV in Montana? A Step By Step Guide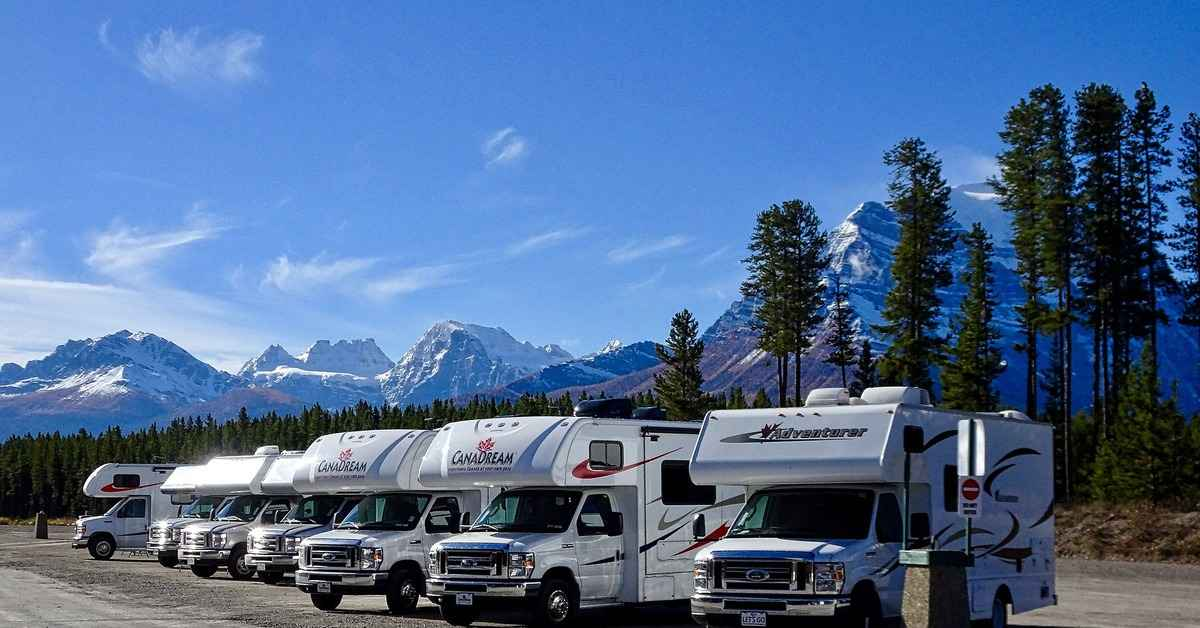 Are you an RV owner and want to know the process of registering an RV in Montana? It's important to understand how to register RV in Montana. Because it may seem exceptional, especially if you don't live in Montana, however, it's a prevalent and legal option among RV riders because Montana offers several benefits to RV owners, like low registration fees and zero sales tax.
In this blog post, we'll take a closer look at how to register an RV in Montana. So without further ado, let's get started!
Here's How to Register RV in Montana
Registering an RV in Montana is more straightforward than one might think. You will need to follow all the necessary steps and submit a few documents to the Motor Vehicle Department of Montana. These steps involve establishing an LLC, obtaining your vehicle registration permit, EIN, and license plate, buying RV insurance, and paying registration fees. Now let's comprehend all the steps in detail:
Form Montana LLC
The first step of registering your RV is setting up a Limited Liability Company (LLC) in Montana State. It is essential because Montana permits LLCs to register a vehicle without physical proof of address or residency in the state. This registration can be done online via the Montana Secretary of State's website.
After establishing your MT LLC, you can purchase the RV under your LLC's name with the registered agent's address. The Montana LLCs service provider will assist you in registering your RV at the Department of Motor Vehicle then you will get a mail of your RV registration. This registration can be renewed online.
Obtain EIN and Montana Plates
Once you have established your Montana LLC, you must obtain an employer identification number (EIN) from the IRS. This unique ID is required to file taxes and open bank accounts for your Limited Liability Company. After having the identification number, you can get your RV Montana license plate and provide the registration proof to Montana's transportation department.
Get RV Insurance
To register your RV in Montana State, you must have liability insurance. The RV insurance charges excessively rely on the registration location, park, store, and state residency. However, Montana state's liability insurance conditions are 25,000$ per person and 50,000$ per accident for bodily injury, plus 20,000$ for property damage. So, buying higher coverage limits would protect your RV from any harmful accidental damage.
Get an RV Registration Permit
Before legally driving your RV in Montana State, you must obtain a provisional registration permit from your local state treasurer's office. And you must provide proof of insurance and a copy of your established Montana LLC RV documents to obtain this permit. This provisional registration permit is valid for only 90 days and allows you to drive your RV in Montana while you complete the registration process.
Registration Fees
The registration fees for an Montana RV are majorly based on the age and weight of the vehicle. For example, a new or 2-year RV would have a registration fee of 360$, and a 2 to 5 old RV would have 264$. While a 5 to 8 old RV would have a fee of 175$, and an 8 to 11 old RV would have 230$.
On the other hand, RVs aged above 11 or more years have a registration fee of 275$. And it is essential to note that Montana state ownership tax is considered a personal property tax and is deductible on your federal income tax return. However, Montana state charges luxury tax on RV is between 800$ to *25$ with an initial manufacturer's suggested retail price (MSRP) at or above 150,000$ to 300,000$.
Are There Any Sales Taxes on RVs in Montana?
To avoid sales tax, registering an RV in Montana is the most favorable option. Registering your RV in Montana can result in tax savings because the state has low registration fees and zero sales tax. You don't need to pay sales tax in Montana. You can purchase/register your RV in Montana without paying sales tax. This will save thousands. However, it is important to consider that Montana State charges an annual vehicle license tax.
This license tax is based on the original MSRP of the vehicle and its age, and the fees are paid yearly along with the RV's registration fees. If you live in another state like Florida, South Dakota, or Texas, you can still register your RV in Montana and then drive it in your home state. But it is also important to know the potential ethical and legal implications of registering your RV in Montana to avoid sales taxes in your residence state.
Here's How 5 Star Registration Can Help You to Register RV in Montana
There are several things you need to do to register an RV in Montana. If you don't want to go through the hassle of registering your RV in Montana, let 5 Star Registration do it for you.
Experts at 5 Star Registration will help you to register your RV in Montana. They will do everything for you and ensure that your RV is properly registered in Montana. This will not only save you time but also cost because 5 Star Registration offers one of the most affordable services in the market.
Email or call the experts at 5 Star Registration to start the process of registering your RV in Montana.
Final Thoughts
Registering an RV in Montana is a good option for those looking to save money and protect their privacy. However, it is essential to research, consult a qualified tax professional/Montana law firm, and ensure you comply with all relevant laws and regulations before registering your vehicle in Montana or any other state. With the steps mentioned above, RV registration in Montana can be a straightforward and beneficial process that makes this state an appealing option for full-time RV fans and those who frequently travel throughout the state.
Read our other helpful guides here
How to Get a Title for a Motorcycle
Can You Make a Can AM Maverick Street Legal
Calculate your savings
State location:
Arizona
Alabama
Alaska
Arizona
Arkansas
California
Colorado
Connecticut
Delaware
Florida
Georgia
Hawaii
Idaho
Illinois
Indiana
Iowa
Kansas
Kentucky
Louisiana
Maine
Maryland
Massachusetts
Michigan
Minnesota
Mississippi
Missouri
Montana
Nebraska
Nevada
New Hampshire
New Jersey
New Mexico
New York
North Carolina
North Dakota
Ohio
Oklahoma
Oregon
Pennsylvania
Rhode Island
South Carolina
South Dakota
Tennessee
Texas
Utah
Vermont
Virginia
Washington
West Virginia
Wisconsin
Wyoming
State Sales Tax Rate:
0%
Your Current Registration Cost:
5 Star Registration Cost:
$849
You'd save:
Financing your vehicle? Not a problem.
43% of registrations are financed.
$3 000