Is Montana LLC Car Registration Legal? Everything You Need to Know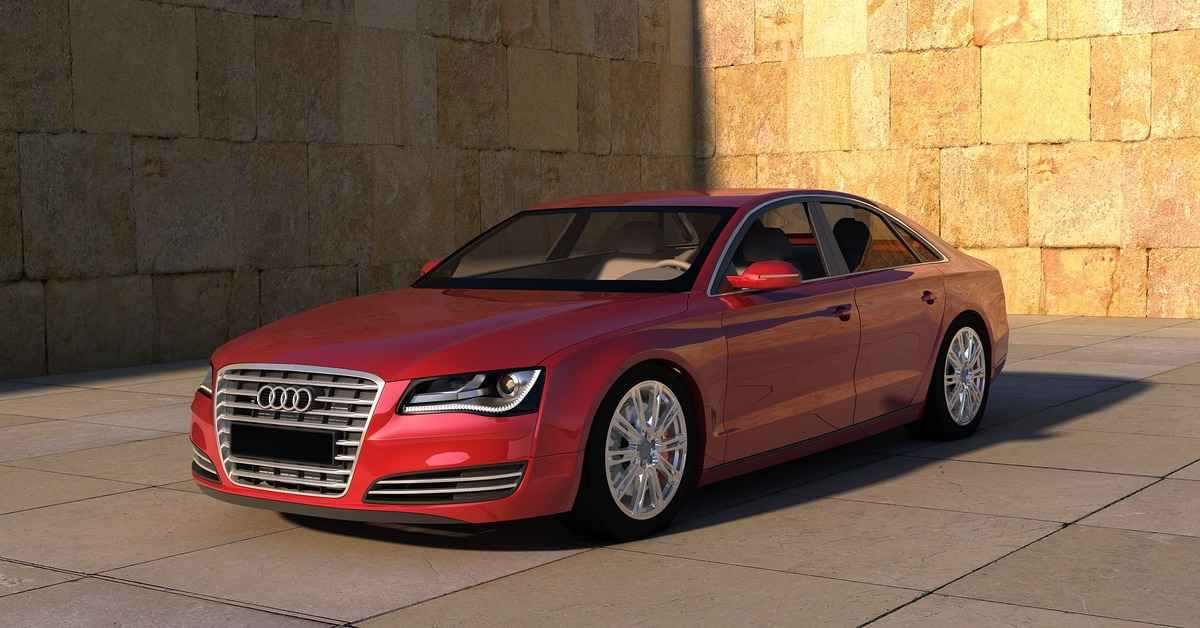 Montana LLC car registration is a prevalent option for out-of-state residents who don't want to pay sales tax on vehicle purchases/registration. Because they like to register in a county without a local surcharge option to reduce their costs further, and they are more comfortable forming an LLC in Montana and registering the vehicle under the LLC's name.
This approach is legal as long as the Montana LLC is a legitimate business entity and the vehicle is used primarily outside of Montana. Before making any decision, let's briefly understand why and how you should register a car with a Montana LLC, the potential benefits of doing so, and what type of LLC is being used for this purpose. So without any more delay, let's dive in.
How to Register a Car with a Montana LLC?
Registering a car in Montana is easy if you form an LLC in Montana. There are several documents required to register a car and get a Montana license plate through a Montana LLC. For this purpose, you must provide the title if you buy your car from a private dealer or the certificate of origin if you purchase it from the manufacturer with the same name of your Limited Liability Company listed as the buyer.
However, if your name is on the title instead of the LLC name, you must set up a chain of ownership. It involves transferring ownership from your name to your LLC by making a bill of sale and notifying it. Always include your LLC's Montana address when signing and filling out the bill of sale. And you must fill in the buyer section before filling out a Montana title application and sign your name as the operating director on behalf of your LLC. Moreover, when you buy a car from a private dealer, you must send the bill of sale along with your listed title name or LLC name.
Once you have all the necessary documents (original copies), you can submit your completed certificate of title car registration application to the county's DMV or Montana country motor vehicle treasurer's Office, where your car registered agent is. In such a case, you may also ask to complete the MV-100 statement of fact application. You can easily find more comprehensive information about Montana LLC vehicle registration on the Montana Department of Justice website.
What are the Benefits of Montana LLC Car Registration?
Buying a car through an LLC in Montana involves certain things to do, like forming an LLC and acquiring Montana plates. There are several benefits of registering a car in Montana and getting Montana license plates. But what are the top benefits of registering a car via Montana LLC? It includes tax savings, assets and liability security, minimal licensing, and registration fees, etc. Now let's discuss each of them in detail:
Sales taxes and other complaints fees can be major expenses when purchasing a car. So here, a key reason why many people register their cars in Montana is the absence of sales tax. It means that the state of Montana does not earn tax revenue from vehicle purchases. This benefit applies to standard vehicles and luxury cars, like motorhomes and RVs. And it would be best if you established an LLC in Montana to take advantage of this benefit. Once you have an LLC, you can purchase your new car under the LLC, avoid paying sales tax and personal property tax, and save a lot of money.
Liability and Asset Security
Registering your car through an LLC allows you to enjoy liability and asset protection. So if your vehicle is involved in a mishap, your assets will be protected, as the LLC is officially and legally responsible for any financial obligation. This protection is especially important for individuals with high net worth who want to safeguard their assets in case of a lawsuit or legal claims against their vehicle. By having the car registered under the LLC, the LLC's assets are distinct from personal assets, providing an extra layer of security and reducing the risk of losing assets in the event of legal measures against the LLC.
Fewer License and Registration Fees
Another great benefit of car registration through a Montana LLC is the fewer licensing and registration fees. Because buying a car can come with additional expenses of between 30$ – 300$, including title, tag, and tax fees, depending on where you live. Montana State offers car owners reasonable registration and licensing options. Meanwhile, there is a one-time, flat expense for cars aged 10-plus years. And the renewal and Montana vehicle registration fees for newer vehicles are generally much cheaper than in other states. So it can ultimately save Montana car owners significant money in the long run.
Offer Extensive Privacy Protection
When you register your car through a Montana LLC, your name will not be listed on the Montana registration record, which ultimately prevents your name from appearing on vehicle documents with the DMV. Instead, the name of your LLC will be listed, offering you an additional layer of solitude and security for your car.
What Type of LLC is Best for Car Registration in Montana?
There are several types of LLCs like asset holding LLCs, restricted, general, and sole proprietorships. Amongst all, an asset holding LLC serves best for car registration in Montana State. It is one of the adequate types of LLC used to hold assets, such as a vehicle, and separate them from the owner's assets.
The purpose is to protect the owner's assets from being targeted in a lawsuit against the company. This type of LLC does not yield any revenue but is used to shelter valuable company assets from the main business entity. To establish residency in Montana and register a vehicle, an individual may determine to create a holding company in Montana, even if their primary residence is in another state.
Here's How 5 Star Registration Can Help You to Register a Car through Montana LLC

Car registration in Montana under a limited liability company can be difficult and time-consuming for those who have never done it before. You should consult a professional. Professionals at 5 Star Registration have experience in registering automobiles in Montana under an LLC.
Saving time and money on vehicle registration may be possible if you go with 5 Star Registration. You won't have to waste time figuring out how to complete the registration procedure on your own. Using 5 Star Registration services can also save you hundreds of dollars when registering a car in Montana.
Email or call the experts at 5 Star Registration to start the process of registering your car under Montana LLC.
Montana LLC Car Registration: Final Thoughts
In conclusion, registering your car as an LLC in Montana is a legal practice that can offer many outstanding benefits to car owners. While there may be several tax laws to follow, it is a viable alternative for those looking to save on sales tax and registration charges. By doing so, you can enjoy the benefits of owning a car registered with an LLC in Montana while ensuring you comply with all the regulations.
Read our other helpful guides here
How To Register a RV in Montana
How to Register a Car in Montana
Calculate your savings
State location:
Arizona
Alabama
Alaska
Arizona
Arkansas
California
Colorado
Connecticut
Delaware
Florida
Georgia
Hawaii
Idaho
Illinois
Indiana
Iowa
Kansas
Kentucky
Louisiana
Maine
Maryland
Massachusetts
Michigan
Minnesota
Mississippi
Missouri
Montana
Nebraska
Nevada
New Hampshire
New Jersey
New Mexico
New York
North Carolina
North Dakota
Ohio
Oklahoma
Oregon
Pennsylvania
Rhode Island
South Carolina
South Dakota
Tennessee
Texas
Utah
Vermont
Virginia
Washington
West Virginia
Wisconsin
Wyoming
State Sales Tax Rate:
0%
Your Current Registration Cost:
5 Star Registration Cost:
$849
You'd save:
Financing your vehicle? Not a problem.
43% of registrations are financed.
$3 000