How to Get Title For Dirt Bike? Everything You Need to Know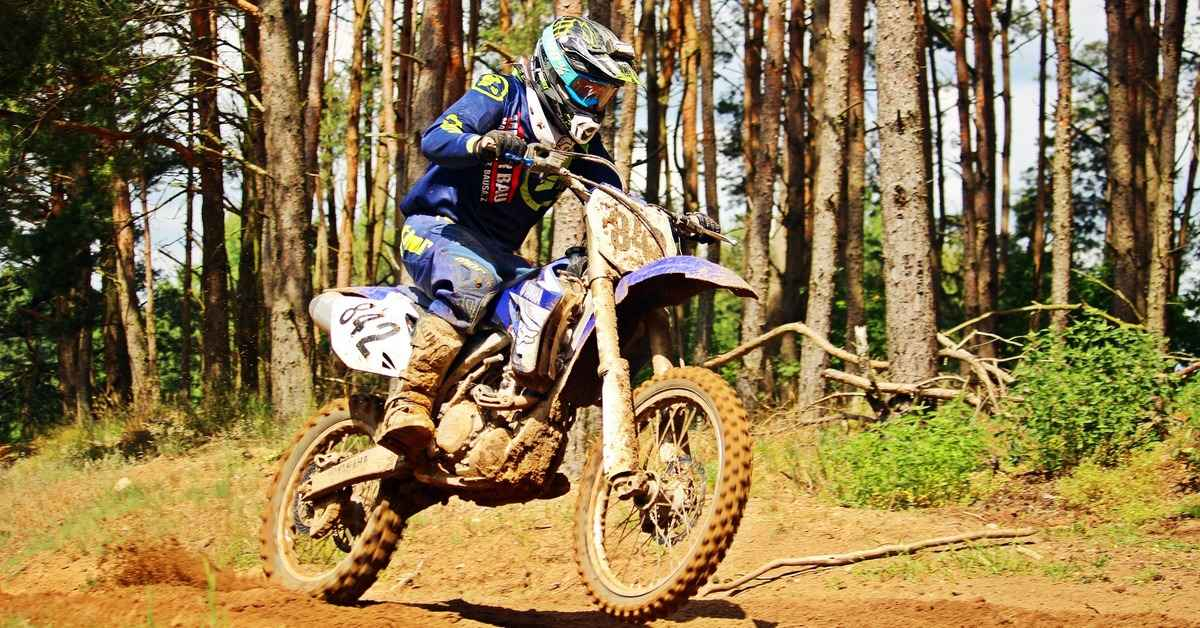 You may ride a dirt bike for fun, exercise, or even to get about town. A title is one of the most essential items for a dirt bike/off highway vehicle owner. The title proves that you are the legal owner of the bike. Selling, registering, and insuring a bike without a title may be challenging.
In this guide, we'll discuss how to get title for dirt bike easily.
Do You Need A Title To Drive A Dirt Bike?
A title is necessary for dirt bikes just as it is for any other vehicle on public highways. The title of the dirt bike serves as proof of ownership.  Before dirt bike riding on public roads or trails, you'll need to register your dirt bike and get a title.
How to Get Title for Dirt Bike: Instructions for Obtaining a Dirt Bike Title
The procedures involved in obtaining a title for a dirt bike vary depending on the state in which you reside and the dirt bike's age and provenance. However, if you want to get your dirt bike title, you may do so by following these guidelines.
Carry All Necessary Documents
Having the required documents is the first step toward titling your dirt bike. You should have the information about your bike's brand and model. Additionally, you will need the Vehicle Identification Number. A 17-digit Vehicle Identification Number (VIN) is the sole unique identifier for your dirt bike.
Ownership Must Be Verified
Obtaining a title for a dirt bike needs proof of ownership. If you purchased your dirt bike directly from the manufacturer or an authorized dealer, you would get all of the required paperwork at the time of purchase.
Second, a bill of sale should always be obtained when purchasing from an individual. The bill of sale must include the details of the dirt bike seller (name, address, and signature). The date of the sale and the selling price must also be included.
Look into the Regulations of Your State
You must familiarize yourself with the regulations that apply in your state. Both the transportation rules and the title requirements for dirt bikes vary from state to state.
Getting off road dirt bike titles in certain states may need passing a safety check. Possible additional requirements include proof of insurance. A dirt bike owner's insurance company should provide a comprehensive coverage plan.
Inspection of a Dirt Bike
Your dirt bike may also need registration and inspection. Get your dirt bike in top shape and equipped with all the necessary street legal components before you show up for the inspection. Check the tires, suspension, and brakes to ensure safe driving.
 Visit the Local DMV Office
Learn the laws of your state, and then go on over to the Department of Motor Vehicles. They will let you know what paperwork is required to register your dirt bike. The standard operating process includes filling up an application, proving ownership, and paying any associated fees.
Fill Out the Application
While the specifics of applying for a dirt bike title may differ from state to state, in most cases you will be asked for certain identification information regarding yourself and your bike.
You may need to provide the following information.
Make, and model of a dirt bike.
The year in which the bike was manufactured.
Title number
The VIN
Information related to tax
You will also be required to have a driver's license and some other documents.
Provide Dirt Bike Ownership Proof
A bill of sale, prior registration, or title from the previous owner may all be required to verify ownership of the used/new dirt bikes. A bill of sale should be obtained if you purchase a used dirt bike from a private party.
How to Get Assistance?
There are a number of resources available to assist you with acquiring a title for your dirt bike. You can visit your local Department of Motor Vehicles office. If you have any questions or concerns about obtaining a dirt bike title, they will provide you with the appropriate answers.
Here's How 5 Star Registration Can Help You to Get a Title For Dirt Bike

The process of obtaining a title for a dirt bike might be difficult to understand for newbies. If you own a dirt bike and need help getting it registered and titled, the assistance of experts at 5 Star Registration will save you both time and money.
Obtaining a title for your dirt bike will be a breeze with the help of 5 Star Registration. They will handle all the paperwork and make sure to get a title for your dirt bike.
Contact the specialists at 5 Star Registration by email or phone if you want to title your dirt bike.
How to Get Title for Dirt Bike: Conclusion
The owner of a dirt bike must complete the necessary steps to get a title. Make sure you have the paperwork necessary to title the bike. To get a new title for your dirt bike, check your state's laws, get in contact with the DMV, and provide proof of ownership.
Read our other helpful guides here
How to Get a Title for a Motorcycle
Can You Make a Can AM Maverick Street Legal
Calculate your savings
State location:
Arizona
Alabama
Alaska
Arizona
Arkansas
California
Colorado
Connecticut
Delaware
Florida
Georgia
Hawaii
Idaho
Illinois
Indiana
Iowa
Kansas
Kentucky
Louisiana
Maine
Maryland
Massachusetts
Michigan
Minnesota
Mississippi
Missouri
Montana
Nebraska
Nevada
New Hampshire
New Jersey
New Mexico
New York
North Carolina
North Dakota
Ohio
Oklahoma
Oregon
Pennsylvania
Rhode Island
South Carolina
South Dakota
Tennessee
Texas
Utah
Vermont
Virginia
Washington
West Virginia
Wisconsin
Wyoming
State Sales Tax Rate:
0%
Your Current Registration Cost:
5 Star Registration Cost:
$849
You'd save:
Financing your vehicle? Not a problem.
43% of registrations are financed.
$3 000