How to Make a Dirt Bike Street Legal in Colorado?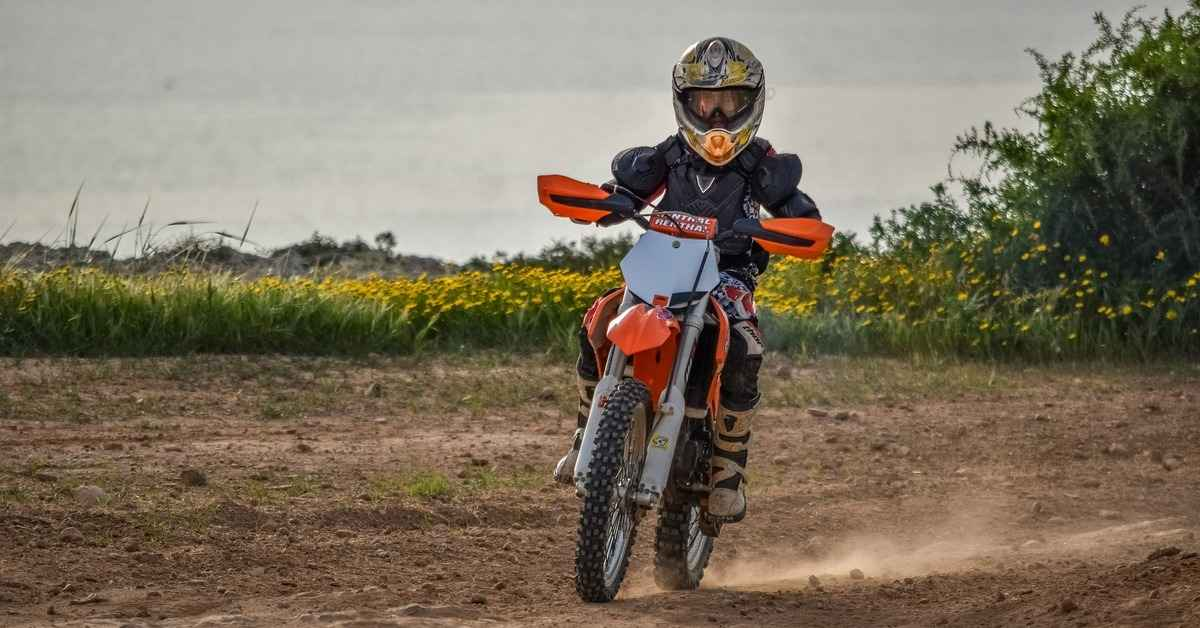 If you're a dirt bike lover in Colorado, you must know that there are plenty of off-road pathways to explore. But what if you want to ride your dirt bike on the public street instead of the rough terrain? Then you will require to make your dirt bike street legal in Colorado with a few additional modifications.
In this article, we'll go through all the steps of how to make a dirt bike street legal in Colorado so you can easily enjoy off-road and street adventures.
How to Make a Dirt Bike Street Legal in Colorado? Everything You Need to Know
Making a dirt bike street legal in Colorado is a straightforward process. You can easily transform your dirt bike by following the below-mentioned steps. And you can easily equip your dirt bike with the necessary equipment, obtain insurance, pass a safety inspection, and get a motorcycle license to ride your dirt bike on public streets legally.
Install Necessary Equipment
The first and foremost step to making a dirt bike street legal in Colorado is ensuring it has all the required equipment. Below mentioned is the necessary equipment for a street-legal dirt bike.
Turn signals are essential to make a dirt bike street legal in Colorado. Purchase a turn signal kit for your dirt bike and follow the manufacturer's instructions to install it.
In the state of Colorado, a dirt bike must be equipped with two rearview mirrors. Choose a set of mirrors designed for your dirt bike and install them properly.
A horn is also required for street-legal dirt bikes in Colorado. Purchase an electric horn that fits your dirt bike and install it accordingly.
Select a speedometer that can be either electronic or mechanical, depending on your preference. Electronic speedometers are more accurate and require less maintenance but can be more expensive. In contrast, mechanical speedometers are simpler and more reasonable but may need periodic calibration.
A headlight and tail light/brake light is needed for street-legal dirt bikes in Colorado. Purchase lights that fit your dirt bike and install them appropriately.
Choose a kickstand designed for your dirt bike model or a universal one that fits most dirt bikes. The weight of your dirt bike and the surface you'll be riding on are other factors to consider.
A license plate bracket is also required to mount the license plate on your dirt bike. Purchase a bracket that fits according to your dirt bike.
Pick the dot approved tires designed for a street bike. And it's always good to choose tires with a knobby tread pattern that provides suitable traction on dirt, rocks, and other off-road surfaces.
An exhaust system is also needed to legalize a dirt bike street in Colorado. Purchase an exhaust system that meets state regulations and install it appropriately.
After you've installed all the necessary equipment, schedule a VIN verification with the Colorado State Patrol Department to ensure your dirt bike meets state requirements.
Get Dirt Bike Insurance
All dirt bikes driven on public streets must have liability insurance in Colorado. Below mentioned are some steps that you can follow to get your dirt bike insurance:
Before seeking insurance, you must gather basic information about your dirt bike. It typically includes the make, model, year, and VIN (Vehicle Identification Number).
Determine the insurance coverage you require based on your preferences, budget, and legal requirements in Colorado. In addition, it is recommended that you get liability insurance to pay for any harm or losses you may cause to others in the case of an accident.
After choosing an insurance company and coverage level, provide the necessary information about your dirt bike. And pay your premium package to activate your insurance coverage. However, your insurance company will also provide you with a proof of insurance card.
Get A License And Registration
Another important step is registering your dirt bike online with the Colorado Department of Motor Vehicles (DMV). To do this, you must provide proof of ownership, such as a title or bill of sale, and pay the applicable registration fee.
Meanwhile, to obtain a motorcycle license, you must take written and physical road tests. You can inspect the written test using the Colorado Motorcycle Operator's Handbook, available online or in print. Once you pass license tests, the DMV will issue you a license plate that must affix to your dirt bike, and you will be legally able to ride your dirt bike on the street.
Obtain A Safety Inspection
Before legally street riding your dirt bike, you must also pass a safety inspection; the cost per inspection is 50$. And you must take your dirt bike to a local inspection station to pass a safety inspection and get your Vehicle Insurance Number (VIN).
This inspection will ensure that your dirt bike meets all the local laws and street-use requirements, including the equipment and a few insurance requirements. The safety inspector will check your dirt bike's lights, turn signals/brake lights, horns, DOT tires, brakes, and other necessary equipment to ensure they are in suitable working order.
Here's How 5 Star Registration Can Help You to Make a Dirt Bike Street Legal in Colorado

There is a lot of paperwork involved in registering a dirt bike in Colorado, which may be overwhelming for an inexperienced person. To get your dirt bike on Colorado roads legally, contact the specialists at 5 Star Registration.
The process of making a dirt bike or any other off highway vehicle authorized to ride on Colorado streets with the help of 5 Star Registration is quick and simple. They will work with you to complete the process of registering a dirt bike successfully.
If you live in Colorado and wish to ride your dirt bike on the street, you may do so by contacting the experts at 5 Star Registration through email or phone.
How to Make a Dirt Bike Street Legal in Colorado: Final Thoughts
Whether you're an experienced rider looking to take your off-road adventures to the next level or a beginner to dirt biking, don't hesitate to explore the possibilities of making your dirt bike street legal in Colorado. Well, this process requires time, effort, and attention to detail. But with the right perspective, dedication, and commitment, you can transform your dirt bike into a powerful, versatile street legal bike.
Read our other helpful guides here
How to Get a Title for a Motorcycle
Can You Make a Can AM Maverick Street Legal
Calculate your savings
State location:
Arizona
Alabama
Alaska
Arizona
Arkansas
California
Colorado
Connecticut
Delaware
Florida
Georgia
Hawaii
Idaho
Illinois
Indiana
Iowa
Kansas
Kentucky
Louisiana
Maine
Maryland
Massachusetts
Michigan
Minnesota
Mississippi
Missouri
Montana
Nebraska
Nevada
New Hampshire
New Jersey
New Mexico
New York
North Carolina
North Dakota
Ohio
Oklahoma
Oregon
Pennsylvania
Rhode Island
South Carolina
South Dakota
Tennessee
Texas
Utah
Vermont
Virginia
Washington
West Virginia
Wisconsin
Wyoming
State Sales Tax Rate:
0%
Your Current Registration Cost:
5 Star Registration Cost:
$849
You'd save:
Financing your vehicle? Not a problem.
43% of registrations are financed.
$3 000