How to Make a Dirt Bike Street Legal in Virginia: An Ultimate Guide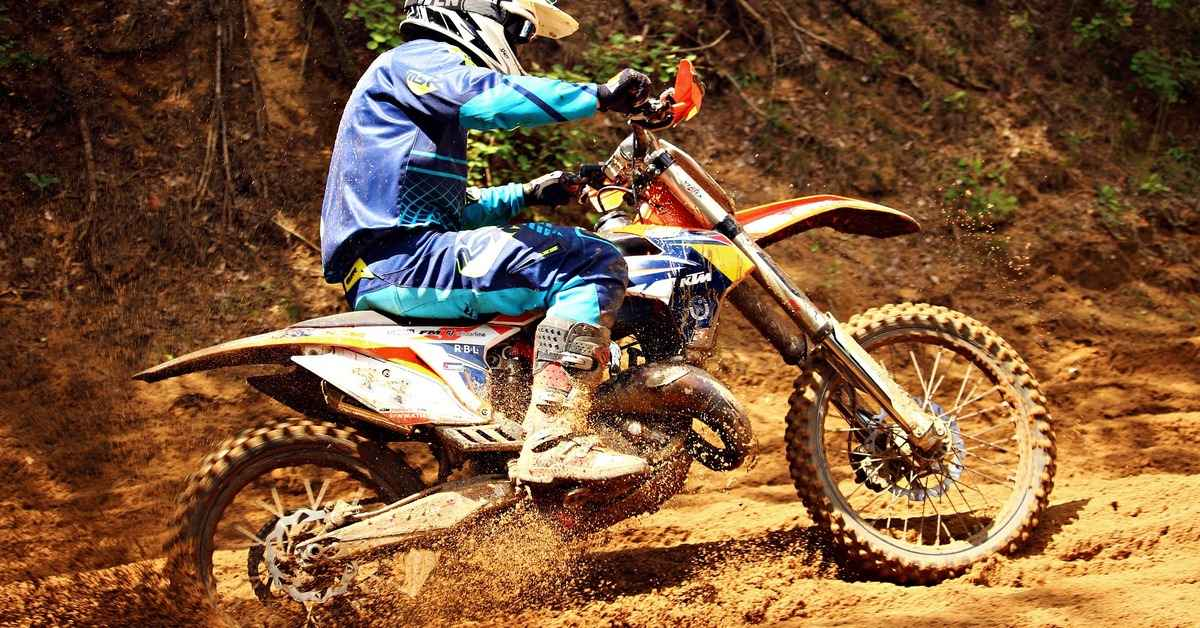 Do you want to ride your dirt bike on the public roads of Virginia? The experience of riding a dirt bike off-road can be thrilling and challenging. But it's no wonder dirt bikers often crave dirt bike riding on public streets. You can ride farm utility vehicles and dirt bikes on private property. However, riding unlicensed off-road vehicles like dirt bikes on public roads in Virginia is dangerous and illegal. But, there are some ways to make a dirt bike street legal.
By equipping your dirt bike with the right gears and making a few changes, you can hit the streets of Virginia and enjoy the thrill of riding a dirt bike on public roads. In this ultimate guide, we'll show you how to make a dirt bike street legal in Virginia.
Essentials Feature for Street Legal Dirt Bikes in Virginia
Riding a dirt bike on public roads without a license plate, insurance, and other required equipment is illegal in Virginia. Moreover, getting caught by law enforcement can result in fines, bike impoundments, and even license suspension. Therefore, it is necessary to know the legal requirements for street-legal dirt bikes in Virginia and how to modify off road motorcycles to comply with them.
So before modifying your dirt bike, you must know all the legal conditions for street-legal dirt bikes in Virginia. And as per the Department of Motor Vehicles (DMV) Virginia, all dirt bikes that use on public roads must follow the below-mentioned feature requirements:
License Plate And Insurance 
To make off road bike street legal in Virginia, you must get your license plate, submit a certificate of title and registration application to the Virginia DMV and pay the required fees of 15$. An ownership document, such as a bill of sale, off road title, or registration, is also required. Once you receive your license plate, ensure it's visible from a distance of at least 50 feet.
While regarding insurance, it is important to provide proof of insurance when registering your street-legal dirt bike. You can buy it from any licensed insurance company in Virginia. The insurance must meet the state's minimum requirements, which include coverage from any damage to a third party.
Functioning Tail And Brake Lights
Your dirt bike must also have a functioning tail and brake light. The tail light must be visible from at least 500 feet behind, while the brake light must be visible from at least 100 feet behind. You can buy these lights according to Virginia's set standards and make sure the lights are wired appropriately to avoid penalties.
Headlight And Horn
According to Virginia's law and regulations for the street legal bike, you must install a functioning headlight and have a horn with an audible efficiency of at least 200 feet. However, buying a dirt/trail bike horn kit from an online retailer or local motorcycle shop is always better. Also, ensure the headlight is DOT-approved and horns are wired correctly to your dirt bike.
Mufflers And Mirrors
Your dirt bike must have a muffler that prevents excessive bluster and complies with Virginia's noise regulations. And have at least one rearview mirror with a view of at least 200 feet behind the vehicle. If your dirt bike's muffler is impaired or missing, replace it with a substitute that meets Virginia's benchmarks. Also, ensure the mufflers function properly and adjust the mirrors to furnish the apparent rear view.
Handlebars And Turn Signals
Virginia's street legal dirt bike must have front and rear turn signals installed securely and wired perfectly. The handlebars should have high and low adjustment abilities. The low handlebars have the efficiency to respond to shifts in the terrain by fast modifying the bike's direction. On the other hand, the high handlebars adjustments can be accomplished by depending on steering rather than the hand grip of using the handlebars of dirt bikes.
Tires And Brakes
The tires of a street legal dirt bike must also comply with Virginia dirt bike laws and regulations. These tires should be narrow in shape and have the lowest track depth of 2/32 inches, making them efficient while riding on unpaved surfaces. At the same time, it must also have a working brake system that can stop the dirt bike within a suitable distance. On the other hand, if your dirt bike's brakes are not functioning accurately, you'll need to repair or replace them. Ensure the tires are securely mounted and inflated to the correct pressure and the brake is properly adjusted and installed.
Riding And Age Restriction
The street legal dirt bike riders should be at least 16 years old. And dirt bikes must comply with Virginia's noise restrictions, prohibiting excessive or unnecessary noise.
Here's How 5 Star Registration Can Help You to Make a Dirt Bike Street Legal in Virginia

If this is your first time registering a dirt bike in Virginia, the procedure might be complex and confusing. The experts at 5 Star Registration have extensive experience assisting Virginia dirt bike owners in obtaining the necessary paperwork to make their bikes legal for public roads.
With 5 Star Registration's assistance, getting your dirt bike street-legal in Virginia is very easy. To make sure everything goes off without a hitch, they'll work with you to get it done.
Contact the specialists at 5 Star Registration by email or phone if you want to make your dirt bike street legal in Virginia.
How to Make a Dirt Bike Street Legal in Virginia: Conclusion
Making a dirt bike or any other off road vehicle like ATV (All Terrain Vehicle) and UTV street legal in Virginia requires time, effort, and money, but it's worth it if you want to ride your bike legally and safely on public streets.
By following the mentioned essential feature requirements and making the necessary modifications, you can ensure your dirt bike meets Virginia's standards on street use. And always remember to wear suitable safety stuff, such as a helmet, eye protection, and protective shoes, clothing, and follow the traffic rules and regulations when riding your street legal dirt bike or any other motor vehicle in Virginia.
Read our other helpful guides here
How to Get a Title for a Motorcycle
Can You Make a Can AM Maverick Street Legal
Calculate your savings
State location:
Arizona
Alabama
Alaska
Arizona
Arkansas
California
Colorado
Connecticut
Delaware
Florida
Georgia
Hawaii
Idaho
Illinois
Indiana
Iowa
Kansas
Kentucky
Louisiana
Maine
Maryland
Massachusetts
Michigan
Minnesota
Mississippi
Missouri
Montana
Nebraska
Nevada
New Hampshire
New Jersey
New Mexico
New York
North Carolina
North Dakota
Ohio
Oklahoma
Oregon
Pennsylvania
Rhode Island
South Carolina
South Dakota
Tennessee
Texas
Utah
Vermont
Virginia
Washington
West Virginia
Wisconsin
Wyoming
State Sales Tax Rate:
0%
Your Current Registration Cost:
5 Star Registration Cost:
$849
You'd save:
Financing your vehicle? Not a problem.
43% of registrations are financed.
$3 000