What Does A Dirt Bike Need To Be Street Legal? Your Ultimate Guide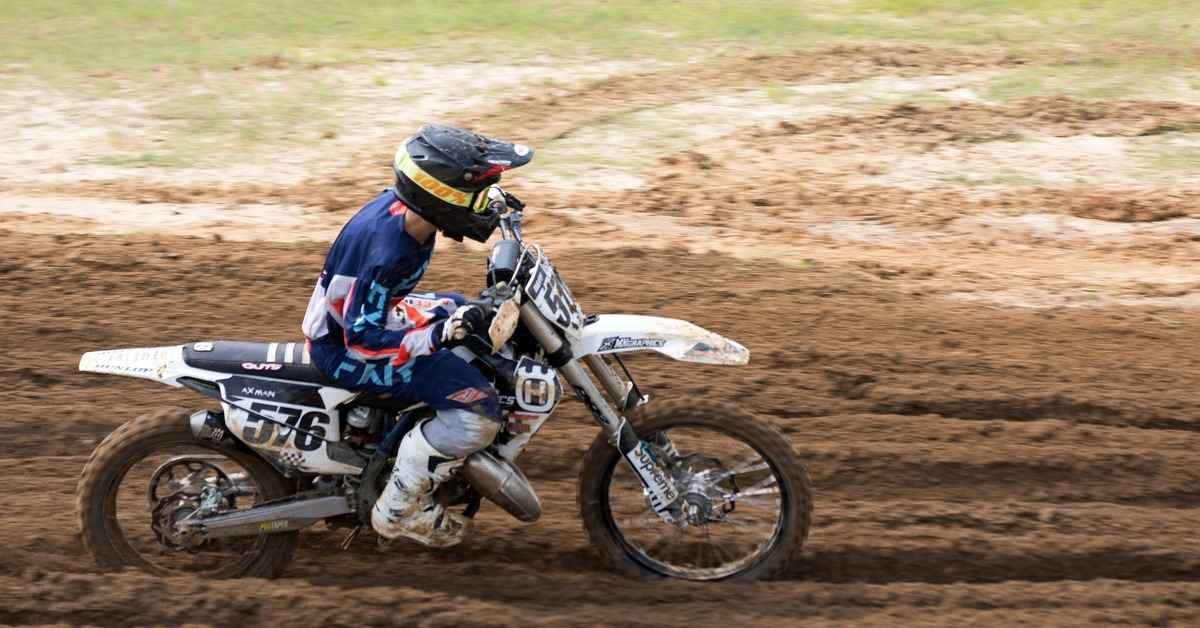 Dirt bikes are used for off road riding on dirt tracks or motocross courses. However, some dirt bike off road riders may want to use their vehicle for commuting or recreational purposes on public streets.
Do you want to know what a dirt bike needs to be street-legal? There are some modifications required to make a dirt bike street legal. It is essential to comply with safety requirements and local laws. This article will discuss the necessary components and changes required to make a dirt bike street legal.
What Is A Dirt Bike?
Dirt bike is a type of motorbike designed for off road use. The lightweight frame, high ground clearance, and long travel suspension are some features of a dirt bike that make it perfect for off road riding.
What Does a Dirt Bike Need to be Street Legal: Requirements For Making Dirt Bike Street Legal
You will need to ensure that your dirt bike has all the basic safety equipment like mirrors, a horn, headlights, and turn signals. In some states, you may also be required to make an annual emissions inspection.
You will need to go to DMV and submit the application to obtain the title and register the dirt bike. You'll also need to insure your dirt bike. Moreover, you must have all the required documents when you are riding on public roads.
Equipment Requirement
To ride a dirt bike on public highways, you should have to make sure to install all the safety equipment.  Some of them are as follows;
Headlights and Taillights
Headlights and taillights are crucial elements in making a street legal dirt bike. Because it may aid in lowering the likelihood of accidents on public roadways. These lights allow other drivers to see the bike at night and in low-light conditions.
Turn Signals
Turn signals are compulsory to make other drivers alert. With turn signals, you can signal other drivers when you are trying to turn your vehicle or change lanes.
Mirrors
Mirrors are necessary to enable dirt bike riders to see what is behind them. It is advised that you have at least two mirrors, one on each side of the bike —left and right.
Horn
A horn is another safety equipment, required by the DMV to make dirt bikes street legal.  A horn is required to warn other drivers in emergency situations.
License Plate Holder
You should have to display the license plate holder, and also make sure to visibly display it on the street legal bike. The holder should be securely mounted and visible from the rear.
Street Tires
This type of bike is not designed for street use, that's why the tires of dirt bikes should be replaced before getting your dirt bike ride on public highways. Off-road tires must be replaced with street tires to make the street legal bikes.
Exhaust System
To meet the requirements for emissions and noise, the exhaust system must be adjusted. A street-legal exhaust system typically includes a muffler and a catalytic converter.
Brake Light Switch
A brake light switch must be installed to activate the tail light when the rider applies the brakes.
Speedometer
A speedometer is required to monitor the bike's speed while riding on public roads.
Side Stand
A side stand is required to park the bike on public roads.
Headlight Switch
A headlight switch is required to turn the headlight on and off as needed.
Legal Requirements
In addition to installing necessary equipment and making changes, several legal requirements must be met for a dirt bike to be street-legal. You should remember that these requirements vary from state to state, so it is compulsory to check out the local dirt bike laws before making any modifications to the bike.
a. Registration
Visit your nearby Department of Motor Vehicles to register your dirt bike. Provide ownership documents, such as a bill of sale or title, and pay the fee. It is also necessary to have insurance and a safety inspection certificate for registration.
b. Insurance
In most states, liability insurance is required to ride a dirt bike on public roads. When you decide to buy insurance for your dirt bike, there are a few considerations you should make.
Be sure you comprehend the coverage alternatives before buying a motorcycle insurance policy because there are numerous different types of policies available. Make sure you verify with your state's Department of Motor Vehicles for the specifics.
c. Safety Inspection
Once you have installed the required street legal equipment on your dirt bike, the next step is to pass a safety inspection. To make sure that the bike meets the safety laws set by the state, a safety inspection of a dirt bike may also be needed. The inspection includes checking the brakes, lights, tires, exhaust system, etc.
For this purpose, you will need to take your bike to a certified motorcycle safety inspection station. The inspector will examine the installation and functionality of all necessary equipment. They will also check the condition of your dirt bike tires and brakes, and make sure that the headlights and taillights of your bike are working properly.
d. Driver's Licence 
A valid driver's licence with a motorcycle endorsement is also needed to legally ride a dirt bike on public roads. The endorsement indicates that the rider has passed a motorcycle safety course and is qualified to ride a motorcycle on public roads.
Here's How 5 Star Registration Can Help You to Make Dirt Bike Street Legal

Making a dirt bike street legal might be challenging for an inexperienced person. It's recommended to get expert help. Experts at 5 Star Registration can help dirt bike owners to make dirt bikes street-legal while saving both time and money.
When you will work with 5 Star Registration, getting your dirt bike street-legal will be easy. They'll take care of the paperwork and get your dirt bike road legal for you.
Contact the specialists at 5 Star Registration by email or phone and start the process of making your dirt bike street legal.
What Does a Dirt Bike Need to be Street Legal: Conclusion
You can make your dirt bike street-legal after completing the steps mentioned above. Even though it takes time, it is worthwhile in the end.  To make the process easier for you, we have also shared how you can get experts' help to make your dirt bike street legal quickly and without any problem.
Read our other helpful guides here
How to Get a Title for a Motorcycle
Can You Make a Can AM Maverick Street Legal
Calculate your savings
State location:
Arizona
Alabama
Alaska
Arizona
Arkansas
California
Colorado
Connecticut
Delaware
Florida
Georgia
Hawaii
Idaho
Illinois
Indiana
Iowa
Kansas
Kentucky
Louisiana
Maine
Maryland
Massachusetts
Michigan
Minnesota
Mississippi
Missouri
Montana
Nebraska
Nevada
New Hampshire
New Jersey
New Mexico
New York
North Carolina
North Dakota
Ohio
Oklahoma
Oregon
Pennsylvania
Rhode Island
South Carolina
South Dakota
Tennessee
Texas
Utah
Vermont
Virginia
Washington
West Virginia
Wisconsin
Wyoming
State Sales Tax Rate:
0%
Your Current Registration Cost:
5 Star Registration Cost:
$849
You'd save:
Financing your vehicle? Not a problem.
43% of registrations are financed.
$3 000